I've been double cleansing since my early 20s. From mother to daughter, rigorous cleansing is something you learn from an early age in Korea, so I simply incorporated it into my daily routine without question.
When I visited a derm office several years back in Korea for a bout of skin irritation, he carefully inspected my skin underneath a magnifying glass. Testing so many skincare products and ingredients for my job meant that I was prone to episodes of redness and sensitivity. I went to him barefaced for my consultation, and I was shocked to hear that he could see microscopic bits of makeup and grime in the crevices between my nose and cheeks, embedded in the fine lines around my eyes, underneath my jawbone. (TMI, I know, but bear with me as I get to my critical point here)
"I'm in the beauty industry! I've been double cleansing for ages with the best cleansers in the market," I protested.
He smiled and said that it was actually quite common. We discussed the cleansers I'd been using and how I'd been using them, and I made the below tweaks to my cleansing routine….and haven't looked back since.

1. One plus one (1+1)
This was the biggest learning for me. Sure, I was using both an oil cleanser and foam cleanser, but I didn't take more than 15 seconds to massage my face with each step. Since I was doing double duty, I assumed that it was enough to cover my bases. It wasn't.
The doctor compared it doing the dishes – did I just carelessly give dirty dishes a quick wipe or two with a sponge and call it a day? Or did I really scrub the dishes with a sponge to dislodge everything before rinsing off? I started doing one full minute of gently massaging in the oil cleanser, then following up with a full minute of massaging in the foam cleanser in circular motions around the face. At first this felt surprisingly long but I got used to it quickly. Now I can say that it's the best few minutes that I invest in my skin every day. My skin feels brighter, more even, less oily and less prone to blackheads.
It was a priceless lesson that it's not only about the products you use, it's truly the right application method that will get you to your skin goals faster (ie. patting your skincare in, layering certain products multiple times for increased efficacy, etc)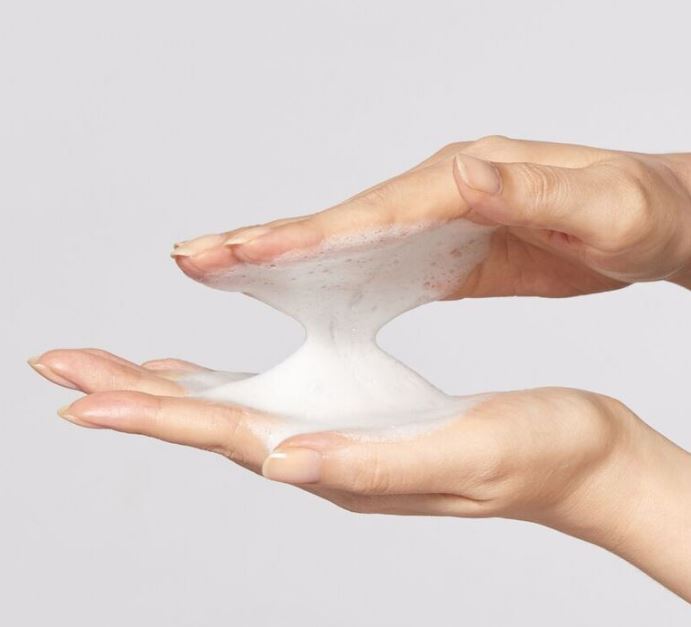 2. The right cleansers
We say this often at Glow Recipe, but ingredients are king when we curate new products. I've tested my fair share of cleansers over the years and I've consistently seen better results when I use the following types of products:
– Cleansers that are free of mineral oils
Cleansers that are a blend of skin beneficial oils with high-skin affinity such as green tea or camellia are a great option. I also find that oil cleansers without heavy mineral oils also tend to emulsify better after massaging it into the skin – a must when you are using a daily oil cleansing step. A recent favorite is the Grante Cleansing Oil from Yuripibu which efficiently takes off makeup but leaves skin soft and hydrated afterwards.
– Cleansers that are free of sodium lauryl/ laureth sulfates
SLSs are a great ingredient to get the fluffy, rich lather in cleansers, but can also throw skin off balance with potential for irritation and breakouts. The foam cleansers that we curate use other botanical based surfactants for a deep yet gentle clean – I've been using the Huxley Cleansing Gel for a several months now and I love how my skin feels afterwards.
Ready to get your 1+1 on? Don't forget to check out some of our most popular articles on cleansing:
The Best Oil Cleansers for Your Skin Type
How To Use an Oil Cleanser
Get your glow on,
Christine
@christine_glow
Sorry, we couldn't find any posts. Please try a different search.